I recently gave a talk at the adobe user group in Chicago on some of the new features of Unity 3.5 and I thought the world would benefit if I released all the demos I made… enjoy
---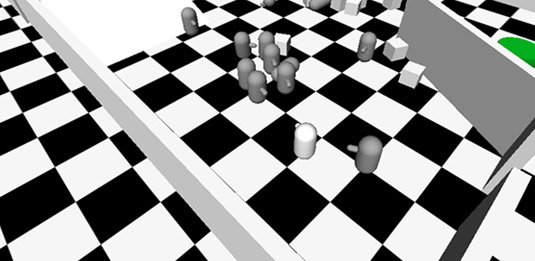 First off we have my experiments with Unity's new built in pathfinding system. It's basically a simple arena shooting in the style of gauntlet legends.
Check out the demo online here
and get the source code here
---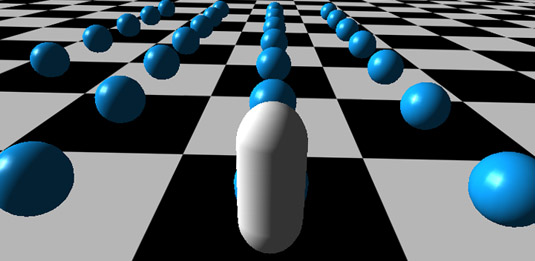 Sadly I didn't have enough time to show of this example. The main point was to show off the power of the iTween library.  I made this after playing a lot of sonic 3 and wanted to see how easy it would be to recreate the bonus stage levels. This game is made almost entirely using the iTween library so it should be a good resource for anyone interested in diving deeper into programmatic animations inside Unity.  Just keep in mind that iTween has been known to run a bit slow on mobile platforms when you use it heavily like this. So you'll probably want to implement this type of game differently if you targeting less powerful devices.
Play it in browser here
Get the source here
---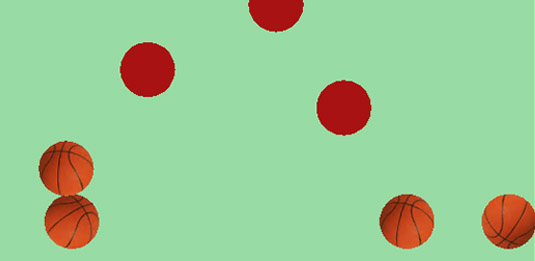 Finally I made a simple example showing off how to setup a simple 2D game. I've also exported it using the new flash stage3D platform.
Check out the demo here
get the source here
---
Unity Resources:
Unity Answers: Got a questions about Unity get an answer
http://answers.unity3d.com/index.html
3D Buzz: Free online courses and video tutorials
http://www.3dbuzz.com/vbforum/content.php?225
Unity Asset Store: Download prefabs, models, textures, scripts or anything else you might need to make a game
http://unity3d.com/unity/asset-store/